I
t´s Saturday and that means…
Time for Switch Quote with me & Demi Girl!
Let´s get started!
'Growth is painful. Change is painful. But nothing is as painful as staying stuck somewhere you don't belong.'
Sometimes there are places where you don't feel home. Growing and changes will hurt in a way of not having control over it, or that something happened which had such a huge impact on you. But the worst thing is feeling unhappy somewhere. In a relationship, in a house, in a country. As soon as you have the feeling that you're not welcome somewhere, or that it doesn't feel like it used to feel, then the best solution is the choose for yourself and to go where you feel better. You shouldn't suffer pain in your surroundings or company. Take care of yourself, don't give yourself pain.
'Growth is painful. Change is painful. But nothing is as painful as staying stuck somewhere you don't belong.'
Er zijn soms plekken waar je je echt niet thuis voelt. Groeien en veranderingen doen zeer op een manier dat je geen controle over hebt, of dat er iets is gebeurd wat een grote impact op je heeft gehad. Maar het ergste is wanneer je je ergens ongelukkig voelt. In een relatie, in een huis, in een land. Zodra je het gevoel hebt dat je ergens niet gewenst bent, of dat het niet meer zo voelt als vroeger, dan is de beste oplossing voor jezelf te kiezen en daar heen te gaan waar het beter zal voelen. Je moet geen pijn ondervinden aan je omgeving of gezelschap. Zorg voor jezelf, bezorg jezelf geen pijn.
ThnQ Demi Girl!
Don´t forget to check her blog!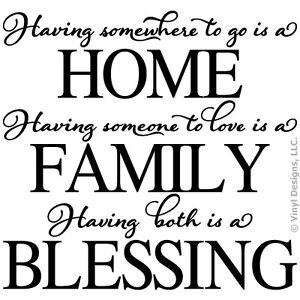 ThnQ Demi Girl for this Quote! Yessss! Sometimes we do not dwell on what we have and focus more on what we want. And sometimes what we already have is very valuable sometimes more valuable than what we want …

Just think about it …

-Miss B.-

¨A Place to Call Home ¨
Many of us do not realize that there are people who do not have a house, a roof over their heads that protects them from the rain, sun, wind, heat and the cold. Around the world there are people who have a house as a big wish ..Y.ou have it Appreciate it! It may not as big or fancy as we want to but  ath least we have one… And that is a Blessing!
Having Someone to Love is a Family…
Family. That is also very valuable! As a human being, we simply need people who care about us and love us. And it's nice to belong somewhere and be surrounded by people who love each other unconditionally. There are people who never had a family (hard to imagine, huh?) But believe it or not for some people that is they´re reality.
Others who do not know who their family is. And there are others that their family may have lost through tragedy or illness or are not in contact with each other anymore because of a discusion.
It is certainly a blessing to have a family to belong to and love and certainly not self-evident! It is certainly a real blessing to have both!

Just think about it!I DO! I Love this Quote!
ThnQ Demi Girl for this Quote that you picked out for me! 100 % true!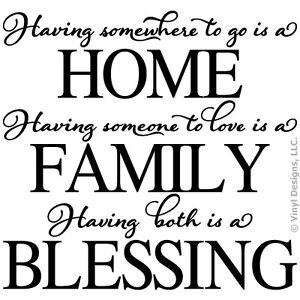 ThnQ Demi Girl voor deze quote! Yessss! Soms houden we niet langer bezig met wat we hebben en concentreren we ons meer op wat we willen. En soms is wat we al hebben zeer waardevol, soms waardevoller dan wat we willen …

Just Think About it….

-Miss B.- ¨

¨Een plaats om thuis te noemen ¨
Velen van ons realiseren zich niet dat er mensen zijn die wel doen geen huis hebben, een dak boven hun hoofd dat hen beschermt tegen de regen, zon, wind, hitte en de kou. Over de hele wereld zijn er mensen die een huis als een grote wens hebben … Je hebt het Waardeer het! Het is misschien niet zo groot of luxe als we zouden willen, maar we hebben er 1 … En dat is een zegen!
Iemand hebben om lief te hebben is Familie …
Familie. Dat is ook erg waardevol! Als mens hebben we eenvoudig mensen nodig die om ons geven en van ons houden. En het is leuk ergens bij te horen en omringd te zijn door mensen die onvoorwaardelijk van elkaar houden. Er zijn mensen die nooit een gezin hebben gehad (moeilijk voor te stellen, hè?) Maar geloof het of niet voor sommige mensen dat het realiteit is. Anderen die niet weten wie hun familie is. En er zijn anderen die hun familie misschien heeft verloren door een tragedie of ziekte of omdat ze geen contact meer met elkaar hebben vanwege een discussie.
Het is zeker een zegen om een ​​gezin te hebben om bij te horen en lief te hebben en zeker niet vanzelfsprekend! Het is definitely een grote zegen om beide te hebben!

Just think about it! I DO! Love this Quote!
ThnQ Demi Girl voor deze quote die je hebt uitgekozen voor mij! 100% waar!
See You on the Next Switch Quote!