It's Time For Switch Quote! This time with Favegreat alone She wrote a nice piece and I think it's better to put it in the spotlight. So there we gooooo!

Enjoy!
It´s Time For Switch Quote! Dit keer met alleen Favegreat Ze heeft een mooi stuk geschreven en ik denk dat het dit beter is om het extra in the spotlight te zetten.

So there we gooooo!

Enjoy!

I couldn't help but think how absolutely and amazingly women are. I came to realise the importance of a woman when I became a mother myself. No one understand how to organize and beautify food and important gifts and all of the beautiful touches that makes things look nice for everyone involved the way a way women does it. Women are created by God to be caring, intelligent, loving, talented, giving, and accommodating. The attribute of a woman is endless.  Women are just very superb.
"Women who seek to be equal with men lack ambition."
– Marilyn Monroe
Every human is unique in his or her own way, build your pride in your natural endowment and you will strive and make impact. So often I get asked if it is difficult to be a woman in business, but my response to that is "Heck No!"It is amazing, and I wouldn't want it any other way. I love being a woman in business because I think women contribute to the table with their instincts, they have people skills, they are capable to care about others, they have different methods of solving problems, the gifting's of a strong woman is endless. I love spending time with other successful, strong, wonderful women, who can inspire me to step out of my comfort zone.
Strong women – may we know them, be them, raise them. And to the strong men – appreciate, love, and encourage the strong women in your life, because as strong as we may be, every now and then we need someone to take our hand and tell us everything will be alright…then you can sit back and enjoy watching us move those mountains! A woman in any form needs to be celebrated and honoured, be it, a sister, wife, mother or any other form. Here's to strong women may we know them. May we be them. May we raise them. A strong woman is the one who can dare to raise her voice for the cause she believes in, and this strength lives in a corner in every women's heart, it just needs to be searched. The best way to change the society and the underlying issues is to channelize the power of woman in every walk of life from time immemorial women have fought for the right of others, now it's her time to get her rights realized and get equal participation in the society. There is only one thing in the Universe which a woman still needs to learn and that one thing is that, 'she has the ability to turn the direction of the wind on her own.
One powerful being of the society is a woman who is educated and has the power to announce awareness in the society. A woman who is educated frightens the advocates of taboos and stereotypes that exist in society The man needs the woman as the ship needs an anchor. How good does a female athlete have to be before we just call her an athlete?  The tongue of a woman is the sword that is never allowed to rust.
Don´t Forget to check out her Blog!
ThnQ Favegreat!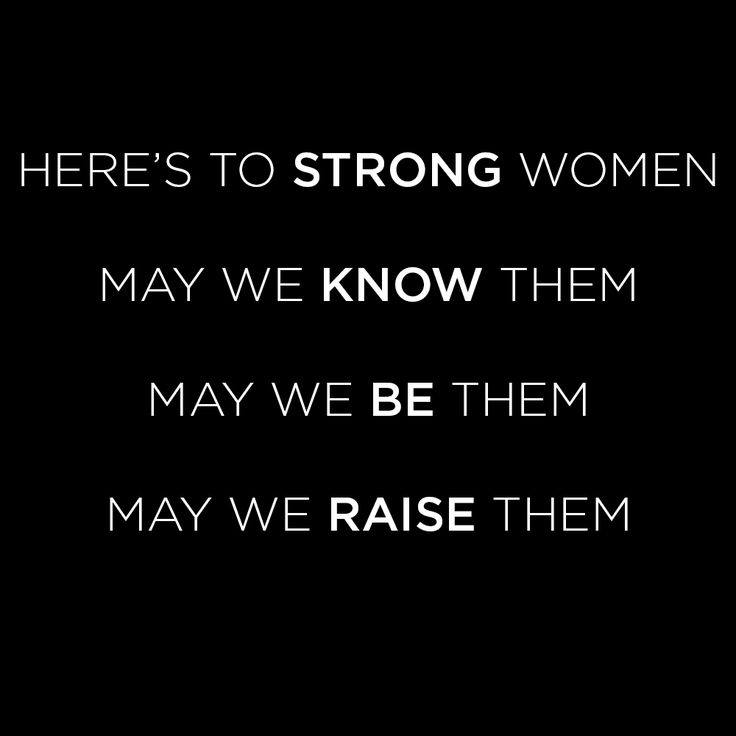 ---
Ik kon het niet laten om te bedenken hoe absoluut en verbazingwekkend vrouwen zijn. Ik begon het belang van een vrouw te beseffen toen ik zelf moeder werd. Niemand begrijpt hoe je eten en belangrijke geschenken en alle mooie details die dingen er leuk uit laten zien voor alle betrokkenen, op de manier zoals vrouwen dat doen, moet ordenen en verfraaien. Vrouwen worden door God geschapen om zorgzaam, intelligent, liefdevol, getalenteerd, geëffend en accommoderend te zijn. Het attribuut van een vrouw is eindeloos. Vrouwen zijn gewoon heel super.

"Vrouwen die gelijk willen zijn met mannen hebben geen ambitie."

– Marilyn Monroe
Ieder mens is uniek op zijn of haar eigen manier, bouwt je trots op je natuurlijke gaven en je zult ernaar streven en impact hebben. Zo vaak word ik gevraagd of het moeilijk is om een ​​vrouw in het bedrijfsleven te zijn, maar mijn antwoord daarop is "Heck Nee!" Het is verbazingwekkend en ik zou het niet anders willen. Ik vind het geweldig om vrouw in zaken te zijn, omdat ik denk dat vrouwen met hun instinct bijdragen aan de tafel, ze hebben vaardigheid in mensen, ze zijn in staat om om anderen te geven, ze hebben verschillende manieren om problemen op te lossen, de gave van een sterke vrouw is eindeloos. Ik hou ervan tijd door te brengen met andere succesvolle, sterke, geweldige vrouwen, die me kunnen inspireren om uit mijn comfortzone te stappen. Sterke vrouwen – mogen we ze kennen, wees hen, hef ze op. En voor de sterke mannen – waardeer, bemind en moedig de sterke vrouwen in je leven aan, want hoe sterk we ook zijn, we hebben af ​​en toe iemand nodig die onze hand opneemt en ons vertelt dat alles in orde zal zijn … dan kun je zitten terug en geniet van het kijken hoe we die bergen verzetten! Een vrouw in welke vorm dan ook moet worden gevierd en vereerd, of het nu een zuster, echtgenote, moeder of een andere vorm is.
Hier zijn sterke vrouwen, mogen we ze kennen. Mogen wij hen zijn. Mogen we ze opvoeden. Een sterke vrouw is degene die haar stem durft te verheffen voor de zaak waarin ze gelooft, en deze kracht leeft in een hoek in het hart van elke vrouw, het moet gewoon worden doorzocht. De beste manier om de maatschappij en de onderliggende problemen te veranderen, is de kracht van de vrouw in elke levensloop te kanaliseren sinds onheuglijke tijden vrouwen hebben gevochten voor het recht van anderen, nu is het haar tijd om haar rechten gerealiseerd te krijgen en gelijke deelname aan de maatschappij. Er is maar één ding in het universum dat een vrouw nog moet leren en dat een ding is dat ze 'het vermogen heeft om de richting van de wind in haar eentje te draaien. Een krachtig wezen van de samenleving is een vrouw die is opgeleid en de macht heeft om bewustzijn in de samenleving aan te kondigen. Een vrouw die is opgeleid, beangstigt de voorstanders van taboes en stereotypen die in de maatschappij bestaan. De man heeft de vrouw nodig omdat het schip een anker nodig heeft. Hoe goed moet een vrouwelijke atleet zijn voordat we haar gewoon een atleet noemen? De tong van een vrouw is het zwaard dat nooit mag roesten.
Don´t Forget to check out her Blog!
 

See you on the Next Switch Quote with Me & Demi Girl on Saturday!